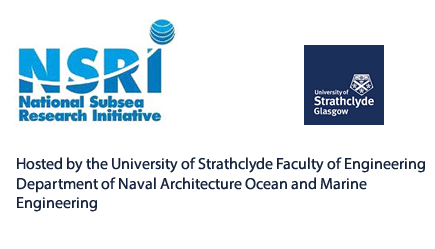 Course start date and registration
The course will be delivered over 2 days, from 25-26 February 2021, with a morning session (9:00 to 12:00) and an afternoon session (13:00 to 16:00).
Registration fees – £650
To register for this course, use the BUY button on this page and proceed to register via this site.
Information about the course
You can download the PDF brochure
Description
The course will be delivered by experienced personnel from across the sector and address the commercial and technical lifecycle of offshore renewable energy assets; looking across design, manufacture, installation, power generation operations and ultimately decommissioning.
The course will be delivered virtually, with interactive sessions offering the opportunity for delegates to ask questions and discuss learnings. In particular visual components will be included wherever possible to enable delegates to view software models and products designed for subsea service.
All course material will be made available for a complete understanding of the related subjects, as well as for future consultation.
Key Learning outcomes
Strengthen understandings of the fundamental about Offshore Renewable Energy
Insight on the technical and business aspects of Offshore Renewable Energy
Awareness on the latest technology application opportunities
What will I receive?
Access to our live stream classes
Access to our online learning environment, Myplace
Access to the course material and documentation