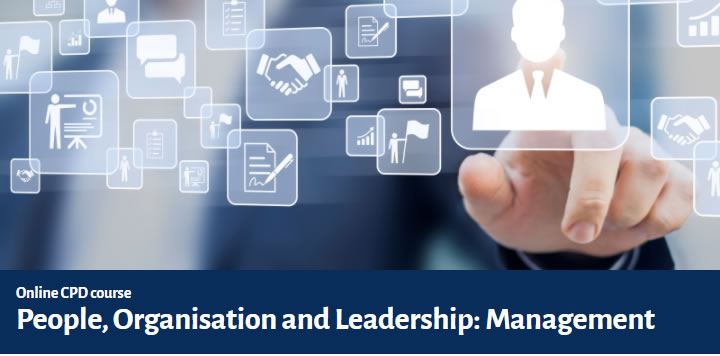 Course details
This second course in People Organisation and Leadership introduces you to best practices of engineering management, focusing on aspects surrounding teamworking, leadership challenges, motivation techniques, and organisational and communication challenges. We will examine the technological and organisational aspects that impact on the human resources of a firm when managing change. You will gain knowledge of key strategies to implement change efficiently through analytical approaches.
This course costs £250.
This course fee includes access to MyPlace our online learning platform, the course material for one year and a digital certificate of completion if you pass the final course test.
More details course information
is available on the university "Study with us" pages
Duration
We would recommend that this online course provides 4 weeks of learning material, at 10 hours a week.
The benefit of online learning is you can progress through the educational material at your own pace, and complete the course quicker or slower than the average 4 weeks. You will also gain access to the course material for a full year, so that you can refer back to your notes or material after completing the course.
This course will be launching in 2021, and once it has launched the course will be available for students to start flexibly throughout the year.
Key Learning outcomes
Leadership considerations and concerns
The key characteristics of an organisation and how technology may shape it in the future
Modern people management concepts and practices
Leadership and motivation techniques using analytical approaches
Skills required to handle and implement organisational change
Devising strategies to help implement changes systematically and analytically